GDG Lahore Brings Together VCs and Startup CEOs to Launch Google Cloud in Pakistan
Communities
Startups
08 Aug 2023
249 Views
GDG Lahore, in collaboration with Google Cloud, hosted an extraordinary evening last week that brought several VCs and startup CEOs for a dinner to mark the launch of Google Cloud services in Pakistan. It was attended by over 130 people, which includes five venture capitalists and 50+ startups.
The event started with the opening remarks from Saad Hamid, App Growth Manager at Google. Aatif Awan, Founder of Indus Valley Capital, delivered a compelling keynote, emphasising Google's extensive reach and comprehensive ecosystem with over 1 billion users across nine products. This keynote highlighted Google's commitment to empowering startups by extending the capabilities of the Google Cloud Platform to drive innovation and growth within the local tech landscape.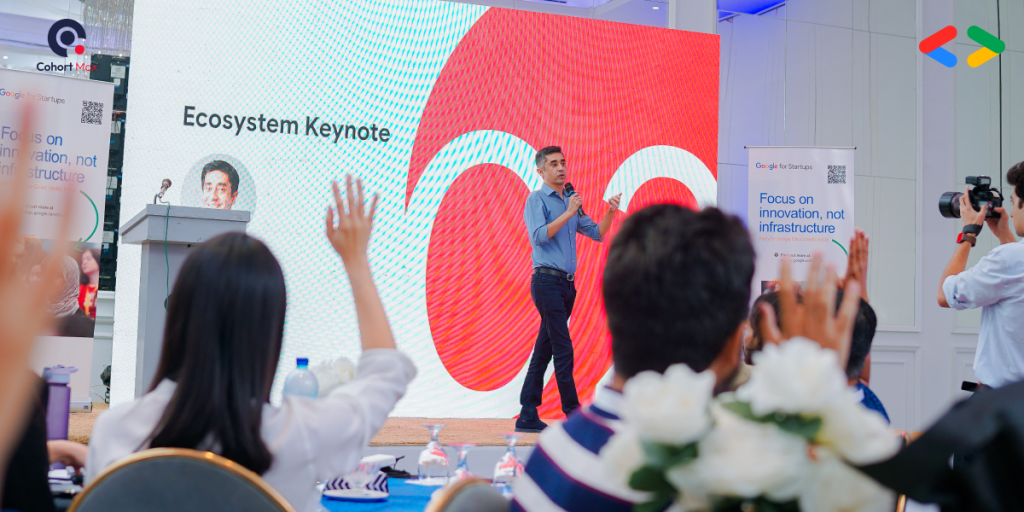 He also shed light on the resilient spirit of Pakistani startups amidst economic and other challenges. His talk touched upon the current fundraising climate and highlighted Google's enthusiasm for promoting Pakistani startups and propelling their growth.
Esna Ong, the Startup Success Manager for Google for Startups and the driving force behind Google Cloud's foray into Pakistan, shared a compelling narrative about automation and operational enhancement, including the exciting announcement of their "Google Cloud Liftoff" campaign. This groundbreaking in-person boot camp in Pakistan, the first ever in-person edition of Google Cloud Liftoff in the APAC region, promises to unlock the potential of Google Cloud services, spanning everything from storage and AI to Big Data, majorly up-skilling the masses.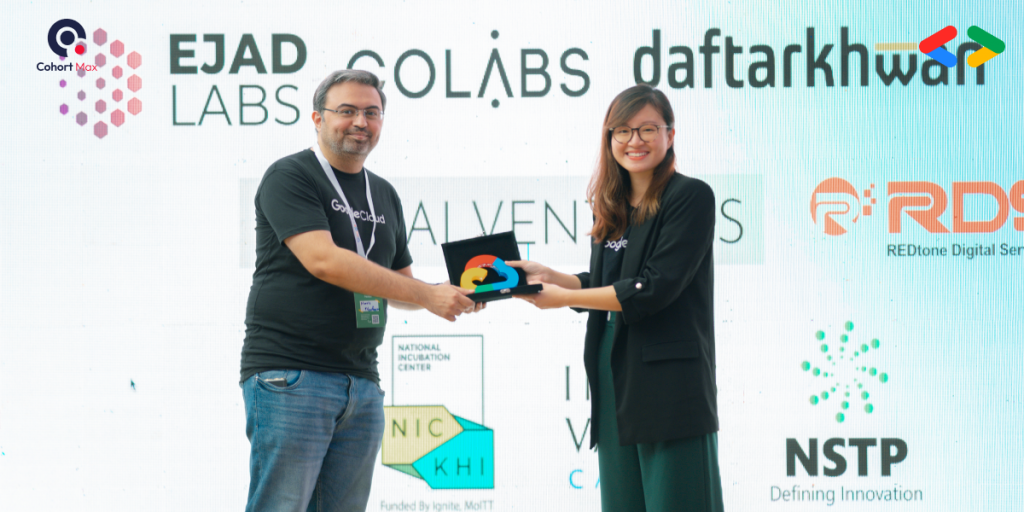 Huzaifa Habib, the South Asia Frontier Region Community Manager for Google, celebrated the remarkable impact of Google Developer Groups, Women Techmakers, and Google Developer Experts in Pakistan.
"The success of the VC & Startup Ecosystem Dinner underscores our commitment to empowering Pakistan's startup ecosystem," said Haris Nadeem, Manager at GDG Lahore. "We extend our heartfelt gratitude to Google Cloud and Google for Developers for their invaluable support and collaboration in bringing this event to fruition. This event marks the beginning of an exciting journey, and we are dedicated to nurturing the tech ecosystem in the region."
The collaboration between GDG Lahore and Google Cloud marks the introduction of the Google for Startups Cloud Program in Pakistan. This initiative enables startups, small and medium-sized businesses, and local enterprises to apply for free credits, with potential benefits of up to $350,000 for AI-driven startups, to harness the power of the Google Cloud Platform for their growth and innovation.
The event gave acknowledgement to the dedicated efforts by Google Developer Group Lahore's Community Manager, Haris Nadeem, and other community partners, which included COLABS, Daftarkhwan, Katalyst Labs, Deosai Ventures, Ejad Labs, Redtone Digital Services, NSTP and Indus Valley Capital. We also had PITB, Fatima Gobi Ventures, Zayn Venture Capital and Sarmayacar in attendance. Their unwavering commitment to nurturing the developer and startup ecosystem was recognised with well-deserved accolades.
The event transitioned into an engaging networking session, where attendees exchanged viewpoints, experiences and insights, envisioning a promising future for Pakistan's tech and startup landscape. This collaborative effort has set the stage for a bright future of continued collaboration, empowerment, and innovation within the region's tech landscape.
You can follow the Google Developers Group Lahore on Facebook, LinkedIn and Google Developers!